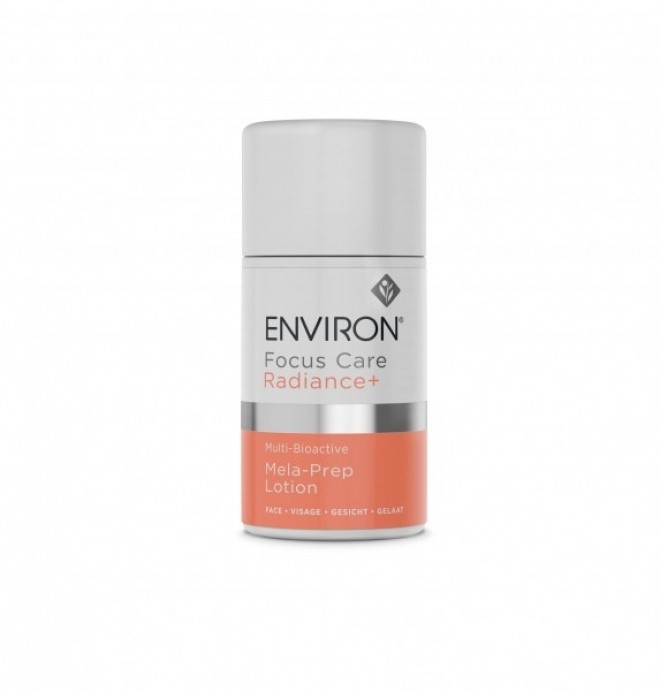 Clarifying Lotion
This light, easy to apply lotion is formulated with ingredients that help give the skin a more even and radiant appearance. Clarifying lotion works in synergy with the Environ vitamin A step-up systems to assist in improving the appearance of uneven skin tone.
INGREDIENTS
Undecylenoyl Phenylalanine (SepiWhite-MSH™ )

Niacinimide (vitamin B3)

Ethoxydiglycol (Transcutol)
SepiWhite-MSH™ in combination with Niacinamide assists with evening the appearance of uneven skin tone.

Helps to clarify the appearance of photo induced aging.

Leaves the skin looking fresh with a renewed radiance.
Pre-cleanse, cleanse and tone with your preferred Environ products. Gently massage Clarifying Lotion directly into the areas where uneven skin tone is present, using your fingertips. Allow to dry and follow with your recommended Environ vitamin A moisturiser. Use morning and evening.

Suitable for uneven skin tone.

Sunburn Alert:
This product does not contain a sunscreen. Use a broad spectrum sunscreen, wear protective clothing and limit sun exposure while using this product.
TIPS
Do not apply with cotton wool; product should be massaged directly onto the skin.

Clarifying Lotion does not replace the use of a toner.

It is recommended that Clarifying Lotion be used with moisturizers from the Environ ranges, containing vitamin A and C.

Clarifying Lotion may be applied to specific areas or all over the face and neck.